Residential Door Repair Mississauga
We provide quality residential door repair in Mississauga since 2010. Our focus is to deliver excellence to every customer through quality services. Get a quote today! Call (416) 253-9615 for quick service.
Residential door repair may be needed due to many reasons. Did your main entry door to the home get damaged in last night's hailstorm? Is rust accumulating on the hinges of an interior door?
With so many things not in the control of anyone, getting good quality repair services is a must. We understand that security is your principal concern. To this effect, we take care to provide the below services for your benefit:
Fix Door Weather Stripping
Correct Door Jams / Door Sticking
Repair Broken Dead Bolts & Door Locks
Door Rollers & Tracks
Door Locks & Handles
Repair & Replace Rotted/Damaged Door Frames
Repair & Replace Door Hinges and Handles Broken Sliding Doors
Wooden & Aluminum Patio Doors
Door Safety mechanisms installation and repair
Wood, Steel, Fibreglass Door Repair, Reinforcement and Replacement
Are you planning to get an old steel door repaired? Or maybe you are looking at replacing a fiberglass door? Whether you need any door repair, service and installation, our expert technicians have the capacity to do it all for you. We also utilize the latest technology products to assist us in resolving all your door issues. Whether it is steel, glass, fiberglass, or wood doors, give us a call, and our technicians will help you at any time.
Count on us to smoothly extricate you from any door issues or concerns. We have a huge residential door and related accessories section for anything you may need or want. From door rollers to sliding doors, screen doors to door frames and patio doors, we have everything related to doors present in our store.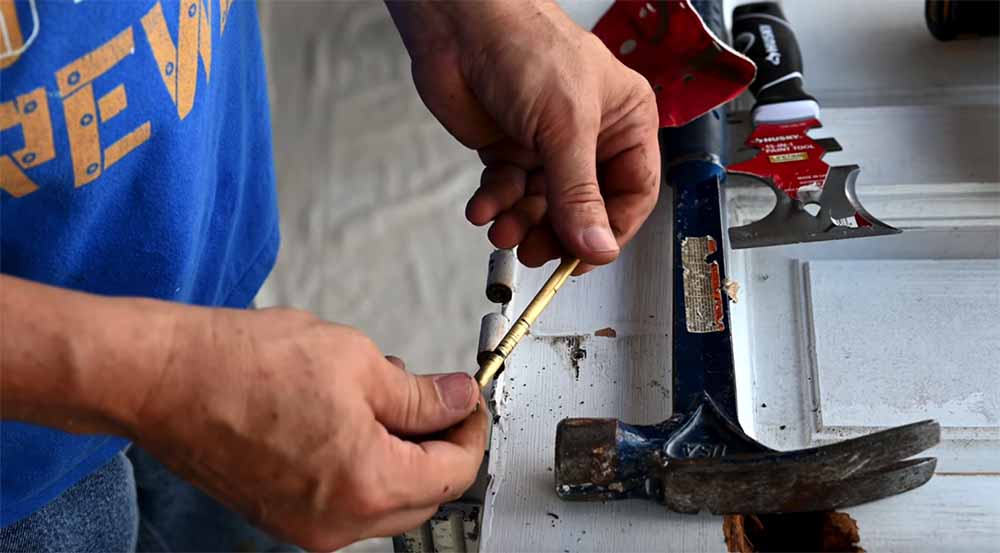 Locks and Handles
While repairing a door, many times a locksmith would also be needed to complete the door repair process. Since door repair and locksmith services are complementary to each other, we have expert technicians to provide those services as well. When you call us for a door concern, just inform us if you need locksmith services. On receiving your inquiry, we will dispatch skilled locksmiths who will make your door lock system back in top shape post which the door repairs can be carried out.
In Mississauga, we are your trusted providers of full-service door repair and locksmith services. Affordable prices with skilled service levels are what we offer to all our clients. If you would want an estimate before getting our services, we provide a free, no-obligation estimate to help you get started.

Frequently Asked Questions
Do you provide same-day door repair service?
How often should I have a door service?
Why do customers choose your company?
Should I repair my door by myself?
Do you install new doors?