Emergency Door Repair Oakville
We provide quality emergency door repair in Oakville since 2010. Our focus is to deliver excellence to every customer through quality services. Get a quote today!
Did your door hinge of the washroom door recently fall off? Or maybe you noticed the kitchen door accumulating rust in the door closer after years of normal wear and tear?
Emergency door repair
We have the latest equipment and the knowledgeable technicians to give fast and immediate responses whenever we get a call for emergency door repair. Rusted doors, wobbly sliding doors or broken windows, we will be there at your location within 15-30 minutes of your call.
24hr door repair
We have a 24 Hour door repair service provided by well-trained technicians who are adept at resolving all kinds of door repair issues. Our emergency service is one of our specialities which we are proud of, and customers trust us for our commitment and service quality.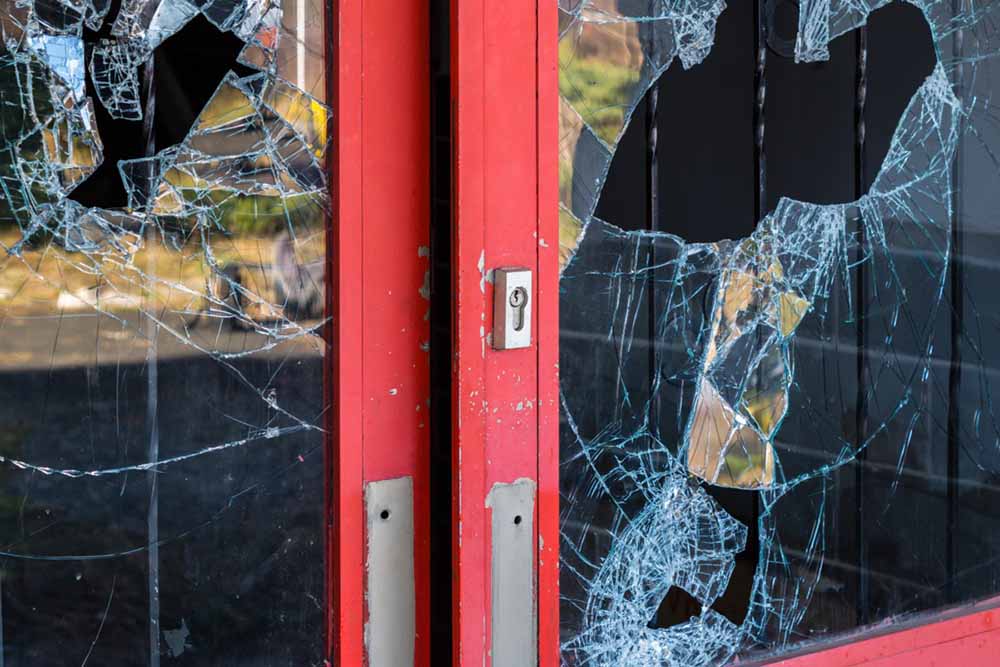 Is the garage door closer jammed? Are you looking at enhancing the security of your main home door by changing its lock?
With our 24-hour emergency number with you, don't hesitate and just give us a call. We assure you that all the phone lines are managed promptly to make sure of quick response times, get in touch with us.
Emergency glass replacement
Do you need any emergency glass replacement services in Oakville or surrounding areas?
Any kind of glass replacement, installation or servicing is available when you call us. Whether it is a door or a window, be rest assured that we can do the job and rectify the issue at hand. Glass breaking or cracking can quickly assume emergency situation if not dealt with quickly and expertly.
Frame repair, Kick proof plates
Door frames may be causing trouble for you. If you need frame repair or installation and servicing of kick proof plates, our skilled technicians will expertly do your job.
We do door frame repair and installation of kick proof plates as part of our emergency service. Remember to keep our 24-Hour phone number on speed dial so you are able to find our number any time you may need it.
Trust our skilled and expert technicians to install, repair and service all doors and its parts for the valued customers in Oakville and all surrounding areas.
If you are facing an accident, natural or forced entry situations, we can help you by reaching the location within 15-30 minutes of your call. With so many years of working in the door repair industry, our knowledgeable technicians can take care of any situation.

Frequently Asked Questions
Do you provide same-day door repair service?
How often should I have a door service?
Why do customers choose your company?
Should I repair my door by myself?
Do you install new doors?